Female Legislators
Women's voices in Oklahoma desperately need to be heard. We know that women in leadership directly impact the wellbeing of our communities by working more effectively across the aisle, listening to constituents, and incorporating otherwise absent perspectives into male colleagues' legislation. Simply put, women get more done.
Oklahoma ranks 48th in female representation at the state legislative level. Though women comprise 51% of the overall population, we make up only 14% of the legislators at the State Capitol.
Sally's List is determined to help empower and improve the lives of all Oklahomans, and we believe electing women is the first step.
Our Mission
Recruit, train, and help elect progressive women to public office in Oklahoma.
Since 2010, Sally's List has prepared candidates and campaign staff to run viable campaigns, and advocated for progressive change in Oklahoma. A nonpartisan organization, Sally's List seeks out women who know the importance of investing in public education, healthcare, a strong economy and other community-building issues.
Our training and mentorship programs help women remove the barriers which prevent them from making an impact in their communities.
Imagine an Oklahoma where:
OUR CANDIDATES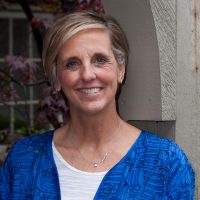 CAROL BUSH
HOUSE DISTRICT 70
TULSA
Carol Bush's roots run deep in the community. Born and raised in Tulsa, she attended both public and private schools and received her degree in business from Oral Roberts University. Carol is the proud mother of two daughters, Moriah and Nicole. Her years of service to the Tulsa community in public health and crime prevention were inspired by the life lessons she learned from her parents, whose work positively impacted the health and economic growth of Tulsa. Hard work and giving back to the community is a way of life for Carol. (More Information)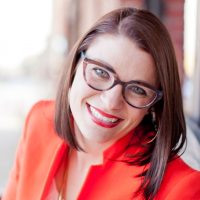 LIZ GEORGE
HOUSE DISTRICT 42
BLANCHARD
Liz George is a fifth generation Oklahoman. She grew up in Blanchard, and earned a Bachelor of Arts in Music from Cameron University. After graduating in 2007, Liz and her husband David moved back to their hometown of Blanchard. Liz went on to attend and graduate with top honors from Oklahoma City University School of Law in 2011. She currently works as an attorney at Crowe & Dunlevy, PC. (More Information)
Want to help us get more women elected to office in Oklahoma? You can work on a campaign, make calls for your favorite candidate, attend a Sally's List networking event, or use your voice to advocate. Learn more about out all the ways to participate on our Get Involved page. Learn more about out all the ways to participate!