What kind of events does Sally's List hold?
In odd-numbered years, we hold our Sally's List Gala, either a luncheon or dinner. In past years, keynote speakers have included Sandra Fluke, Gov. Jennifer Granholm, Sen. Barbara Boxer, and former chief of staff to Michelle Obama, Tina Tchen.
In the fall of election years, we host "Move the Needle", a raucous cocktail party at which we introduce our endorsed candidates for the general election.
Every spring, we have a party just for fun! These low-dollar events give our supporters an opportunity to come together and celebrate the return of warm weather.
Our "It's Just Coffee!" events invite anyone who is interested to join us and talk about Sally's List and the issues facing women in Oklahoma. These are held in public spaces as well as private homes and there is no price to attend.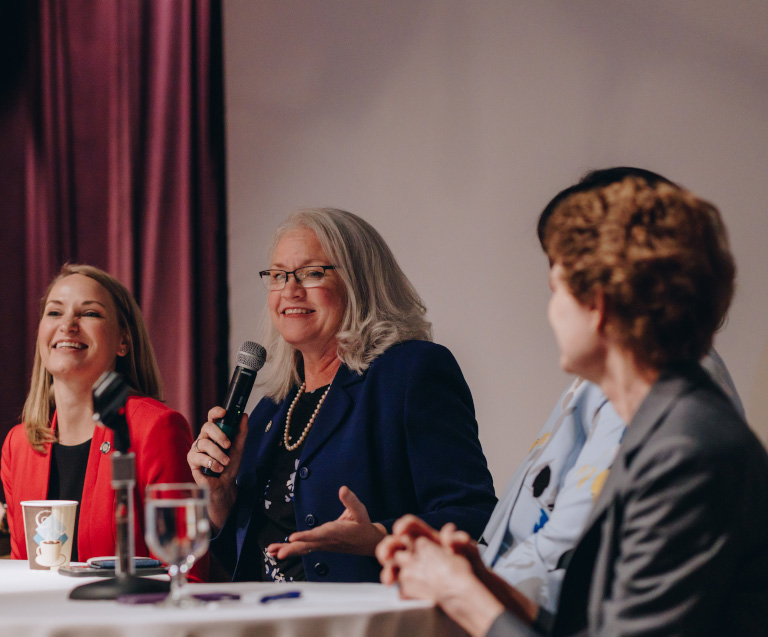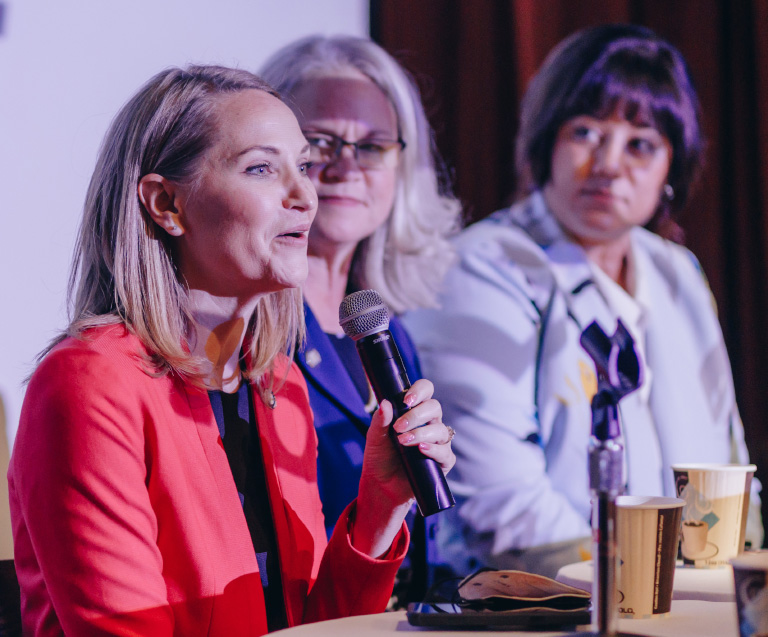 Join us for appetizers, cocktails, balloons, and an opportunity to meet the amazing Sally's List candidates who will be on the ballot in November. Due to COVID, we held the 2020 "Move the Needle" as a virtual event and it wasn't nearly as much fun as getting together in person. If ever we needed a party to celebrate the strong women working to make Oklahoma a better, safer place for us all, this is it!