Sally's List is a nonpartisan organization with a clear mission:

To train, support, and elect progressive women to public office in Oklahoma.
Since 2010, Sally's List has empowered candidates and campaign staff to incite change in Oklahoma. As a nonpartisan organization, the women of Sally's List support community-building issues like public education, healthcare, and a strong economy. Our training programs mobilize women to make a long-lasting impact in their communities.
Sally's List namesake, political trailblazer and advocate Sally Rae Merkle Mock, passed away in 2009. But her legacy of working diligently to empower women and improve Oklahoma communities lives on through our work.
Our record of success includes former candidates who are now serving in the Oklahoma House, Senate, Norman City Council, and on the Tulsa School Board. From our first small class of candidates, Sally's List has grown exponentially – training, supporting, and electing women to office at the state and local levels.
We know that progress does not happen overnight. Changing the face of Oklahoma politics takes time and dedication, and Sally's List is in it for the long haul.
Sally's List supports and trains women from diverse backgrounds, empowering them to create change and reshape the conversation. We foster an inclusive environment, where all have a place at the table.
Progress is progress, and we celebrate all of it – from a woman's name on a ballot to a woman's seat in the Senate. We believe there is enough room for all of us to thrive.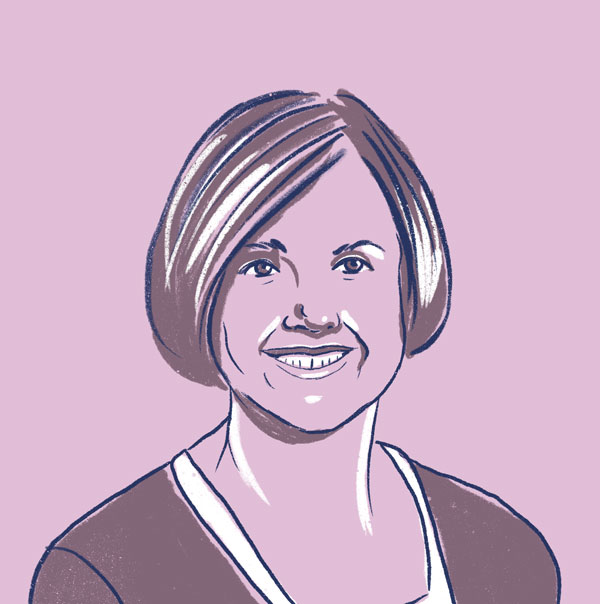 Sally was a trailblazer and an advocate for Oklahoma women.
Sally earned her J.D. from the University of Oklahoma College of Law in 1973, graduating first in her class. Her academic honors include membership in Phi Beta Kappa, the Mortar Board, Order of the Coif, Phi Delta Phi, and the Board of Editors of the Oklahoma Law Review. Upon graduation from law school, Sally served as a law clerk to Judge William J. Holloway of the U.S. Court of Appeals for the Tenth Circuit. She also practiced at two Oklahoma City-based law firms before joining McAfee & Taft in 1988. She served as the first female member and as chairperson of the Oklahoma Board of Bar Examiners.
Sally was a strong advocate for the progressive issues we stand for today. She worked to advance women's rights, serving as a board member of Planned Parenthood of Central Oklahoma, where she was recognized as Volunteer of the Year in 2007. She was also a co-founder of the Oklahoma Committee to Promote Women's Health, a political action committee formed in 2008.
She was candid, honest, and never hesitated to express her opinion. After Sally passed away on February 14, 2009, Sara Jane Rose founded Sally's List, naming it in honor of her friend. Although she is no longer with us, Sally continues to inspire us.
Sally's List namesake, political trailblazer and advocate Sally Rae Merkle Mock, passed away in 2009. But her legacy of working diligently to empower women and improve Oklahoma communities lives on through our work.
Join the race for progress and equal representation in our government.
Reina was born and raised in Oklahoma and is the CEO and founder of Mohan Consulting Agency, a consulting and recruitment firm specializing in top-level healthcare workers. She founded the company in 2006 after seeing inefficiencies in how larger staffing firms matched talent to available jobs. She excels at nurturing long-lasting relationships with both healthcare workers and the executive management of hospital systems. Her client companies encompass Oklahoma-based hospitals and multi-state regional systems on the West Coast.
Reina is also a highly accomplished teacher, and has enjoyed spearheading numerous classes at Francis Tuttle Technology Center in Oklahoma City since 2007. People from all over the state sign up to enjoy her cooking, and to be dazzled by her knife-cutting skills.
Reina is a role model to many younger women, including her niece, and she has been inspired by generations of powerful and accomplished women, like her mother, Sunita Sitara.
She is married to Kenny Pitts and they are parents to Leela, born in May of 2020. Her four-legged children include her two wonderful Cocker Spaniels Kokopelli and Anasazi.
Reina looks forward to working with many present and future business leaders as the president of Sally's List.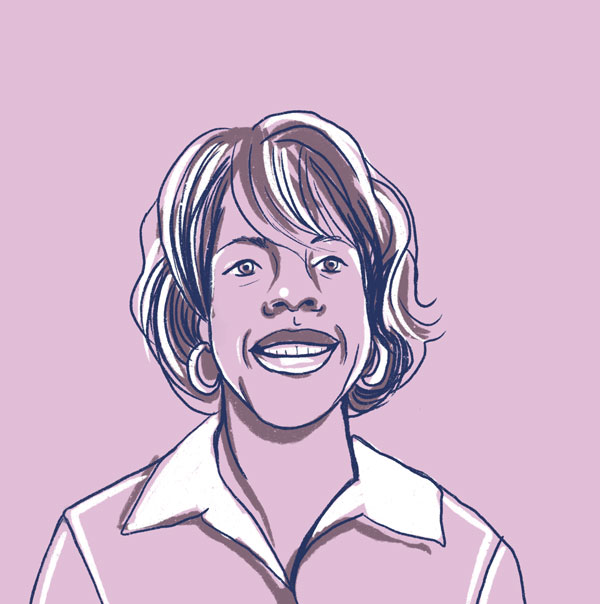 A lifelong resident of Oklahoma, Kitti is a graduate of the George Meany School of Political Science and Labor Studies, and the University of Phoenix where she holds a Bachelor of Science in Business/Management and a Master of Business Administration/Human Resources Management. In 2007 she was the first African-American elected to serve as Vice Chair of the Oklahoma State Democratic Party. Prior to being elected Vice Chair, Kitti served for 5 consecutive years as the chief executive and inspirational leader for the Oklahoma County Democratic Party. She has also served as the State Secretary for the Oklahoma Federation of Democratic Women's Clubs and, in 2012, Kitti was inducted into the Oklahoma Federation of Democratic Women's Clubs Hall of Fame. Currently, she is the Executive Director of the Oklahoma Commission on the Status of Women, and the Co-Chair of the Oklahoma, 2020 Women on Boards, National Campaign.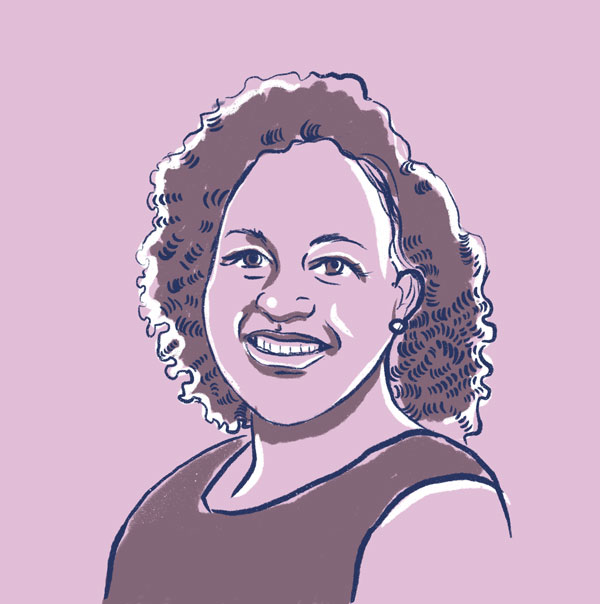 Originally from Northern California, Andrea completed her undergraduate degree at the University of California, Davis, and she earned her Ph.D. from the University of Michigan. Her research interests include Race and Politics, Local Elections and Voting behavior, and Public Opinion. Her first book, published by Cambridge University Press, Racial Coalition Building in Local Elections: Elite Cues and Cross-Ethnic Voting, explores the potential for Black and Latino Coalitions in local politics. She is currently working on a project about representation in local politics.
Allyson's professional background ranges from instruction in elementary physical education for several years, with a transition to a career in sales, before now operating as an owner/agent for Farmers Insurance.  Allyson has been an active volunteer in the community for many years, serving in various roles for several nonprofits and a number of Democratic candidates.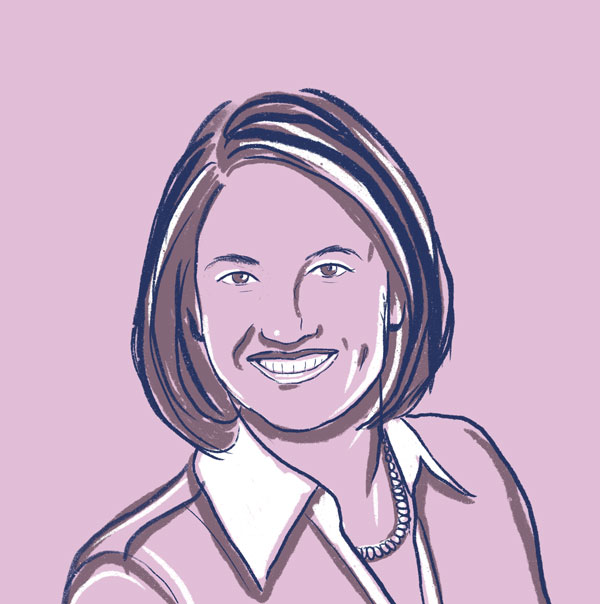 Jackie has over 25 years of experience in the healthcare industry, both as a provider and administrator. She currently works for Planned Parenthood Federation of America conducting accreditation reviews of affiliates across the nation. Prior to working for the national office, she worked 19 years at Planned Parenthood of Central Oklahoma as a provider, director of patient services, board member, consultant, and lastly as CEO. Jackie has also volunteered on several local and national campaigns and ballot initiatives over the past 30 years.
Andrea is the founder and president of AXG Services, which provides diagnostic evaluations, assessments, and individual and group psychotherapy. She is a consultant for the National Drug Court Institute and on the board of Directors for the Greater Oklahoma City Hispanic Chamber of Commerce.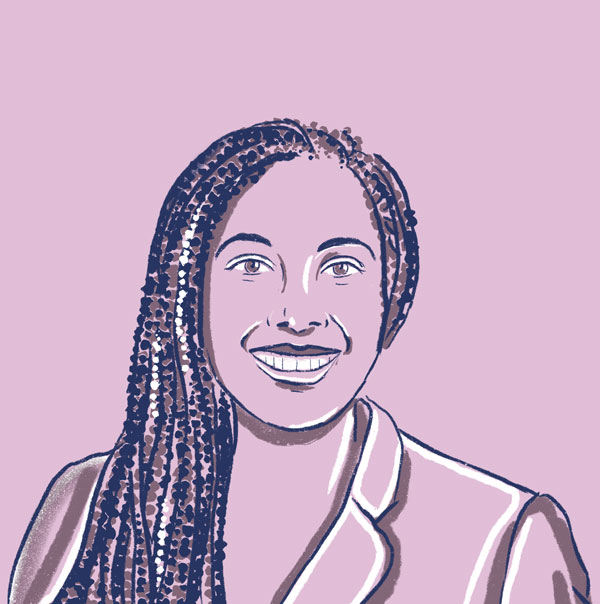 A native of Lawton, Bailey works tirelessly as a public policy advocate and an adjunct professor at a local community college. She previously worked for the U.S. House of Representatives leading healthcare, education, nutrition, science, space, and technology policy initiatives for Congresswoman Kendra Horn in Washington, D.C. The OKC Friday ranked Bailey as the 16th most powerful young professional in Oklahoma City and The Oklahoman featured her in its "21st Century Women" series as a woman making significant contributions and driving change in Oklahoma City.
She graduated with honors from Oklahoma City University, earning a bachelor's degree in political science and history as a Clara Luper Full Tuition Scholar and Petree College of Arts and Sciences Outstanding Senior Woman of the Year. She earned a Master of Public Administration degree from the University of Oklahoma. Bailey is a Leadership Oklahoma Class 34 participant, a Leadership Oklahoma City Alumni Association member as a LOYAL Class XIII graduate, and an Ion magazine Next Gen under 30 in Policy and Public Service. Each week, she contributes as a co-host on the "Let's Pod This" political podcast. Most importantly, she loves being "Auntie B" to her nephew, Sebastian, and niece, Gwendolyn. 
Serena is a community organizer, managing campaigns with United We Dream Network. Her Bachelor of Arts in International and Area Studies and Spanish from the University of Oklahoma together with her Master of Science in Development Studies from the London School of Economics and Political Science led her to social justice work. For over 6 years, she has worked with diverse immigrant communities — from refugee resettlement with Catholic Charities to employment-based and temporary visas with the University of Oklahoma Health Sciences Center,  and with undocumented and mixed-status families as Executive Director of Dream Action Oklahoma.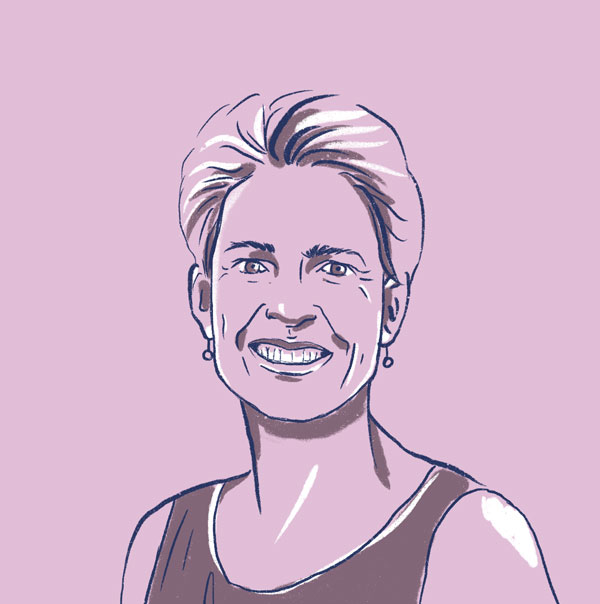 Founder & Executive Director
Sara Jane moved from California to Oklahoma in 2005 with her husband, an Oklahoma native, and two daughters. A 1982 graduate of Brown University in Rhode Island, her career in California included directing episodic series for network and cable television, and five years teaching martial arts and self-defense as an instructor with a leading national studio chain. She has a black belt in Shaolin Kempo Karate. In 2010, she founded Sally's List. After serving as board president of Sally's List for its first six years, she has been its executive director since 2017.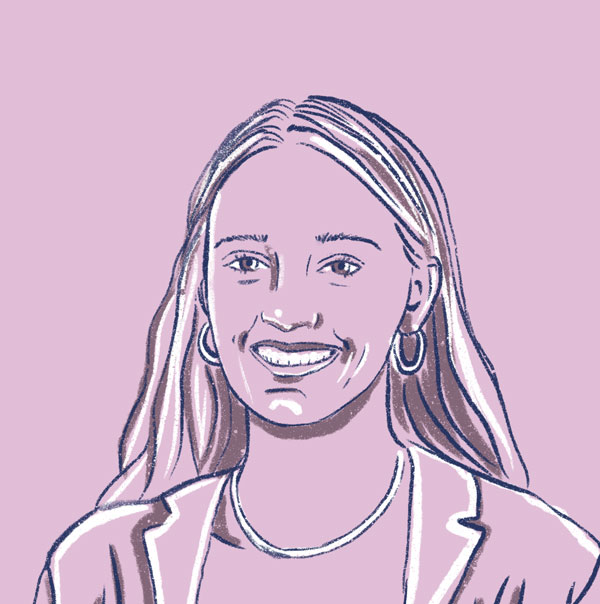 A fourth generation Oklahoman, Alyssa's family have lived here as ranchers and farmers since before statehood. After graduating with a degree in Letters from the University of Oklahoma, she has dedicated herself to empowering and encouraging progressive women to run for elected office in her home state.