Sally's List is a nonpartisan organization with a clear mission:

To train, support, and elect progressive women to public office in Oklahoma.
Since 2010, Sally's List has empowered candidates to run for political office and campaign staff to incite change in Oklahoma. As a nonpartisan organization, the women of Sally's List support community-building issues like public education, healthcare, and a strong economy. Our training programs mobilize women to make a long-lasting impact in their communities.
Sally's List namesake, political trailblazer and advocate Sally Rae Merkle Mock, passed away in 2009. But her legacy of working diligently to empower women and improve Oklahoma communities lives on through our work.
Our record of success includes former candidates who are now serving in the Oklahoma House, Senate, Norman City Council, and on the Tulsa School Board. From our first small class of candidates, Sally's List has grown exponentially – training, supporting, and electing women to office at the state and local levels.
We know that progress does not happen overnight. Changing the face of Oklahoma politics takes time and dedication, and Sally's List is in it for the long haul.
Sally's List supports and trains women from diverse backgrounds, empowering them to create change and reshape the conversation. We foster an inclusive environment, where all have a place at the table.
Progress is progress, and we celebrate all of it – from a woman's name on a ballot to a woman's seat in the Senate. We believe there is enough room for all of us to thrive.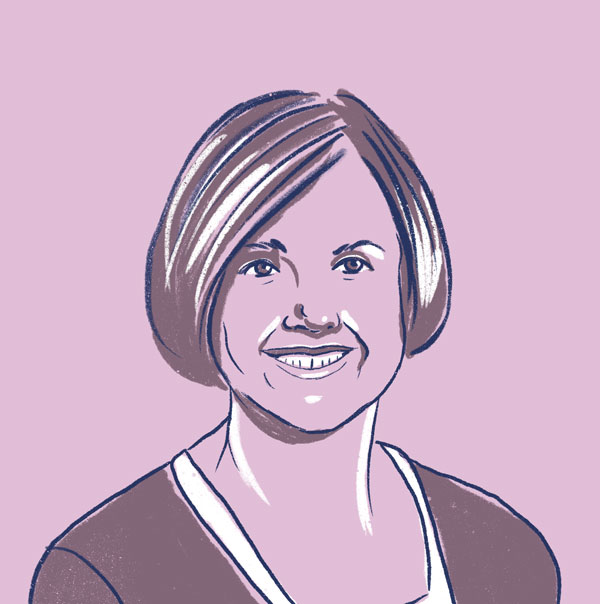 Sally was a trailblazer and an advocate for Oklahoma women.
Sally earned her J.D. from the University of Oklahoma College of Law in 1973, graduating first in her class. Her academic honors include membership in Phi Beta Kappa, the Mortar Board, Order of the Coif, Phi Delta Phi, and the Board of Editors of the Oklahoma Law Review. Upon graduation from law school, Sally served as a law clerk to Judge William J. Holloway of the U.S. Court of Appeals for the Tenth Circuit. She also practiced at two Oklahoma City-based law firms before joining McAfee & Taft in 1988. She served as the first female member and as chairperson of the Oklahoma Board of Bar Examiners.
Sally was a strong advocate for the progressive issues we stand for today. She worked to advance women's rights, serving as a board member of Planned Parenthood of Central Oklahoma, where she was recognized as Volunteer of the Year in 2007. She was also a co-founder of the Oklahoma Committee to Promote Women's Health, a political action committee formed in 2008.
She was candid, honest, and never hesitated to express her opinion. After Sally passed away on February 14, 2009, Sara Jane Rose founded Sally's List, naming it in honor of her friend. Although she is no longer with us, Sally continues to inspire us.
Sally's List namesake, political trailblazer and advocate Sally Rae Merkle Mock, passed away in 2009. But her legacy of working diligently to empower women and improve Oklahoma communities lives on through our work.
Join the race for progress and equal representation in our government.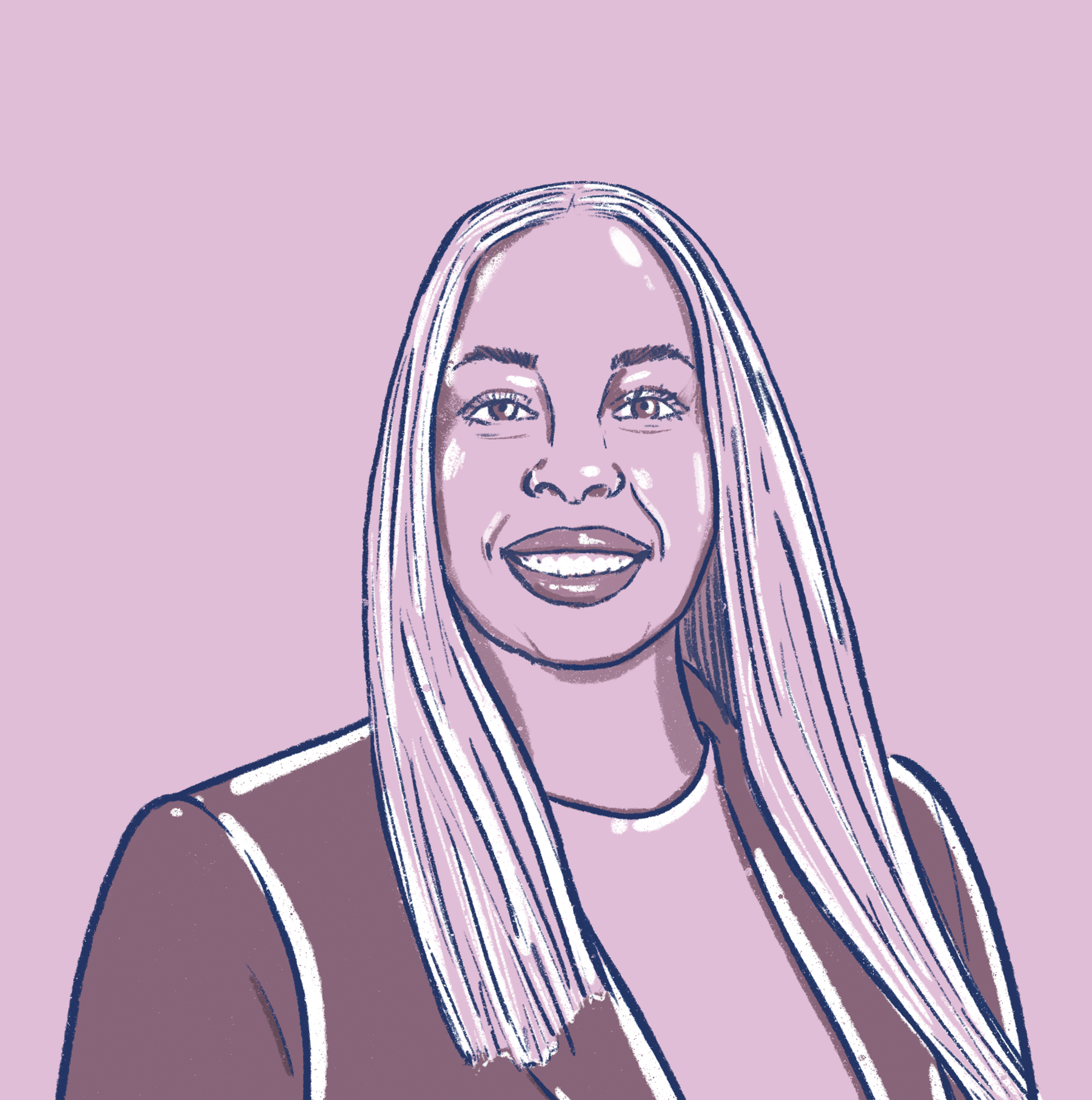 A lifelong Oklahoman, Shalondra Harrison has worked as a Canvasser for Natives Vote, Field Organizer in the 5th Congressional District and Finance Director for local candidates in the 2022 election. She holds executive positions with statewide political organizations and has worked with Sally's List since 2019, coordinating programming that focuses on women of color and rural engagement statewide. She is actively involved in the community through volunteering, organizing and engagement. In addition to politics, Shalondra serves on several local boards and commissions. Shalondra holds a Bachelor of Arts in Sociology from the University of Central Oklahoma and a Master of Arts in Social Justice and Community Organizing from Prescott College.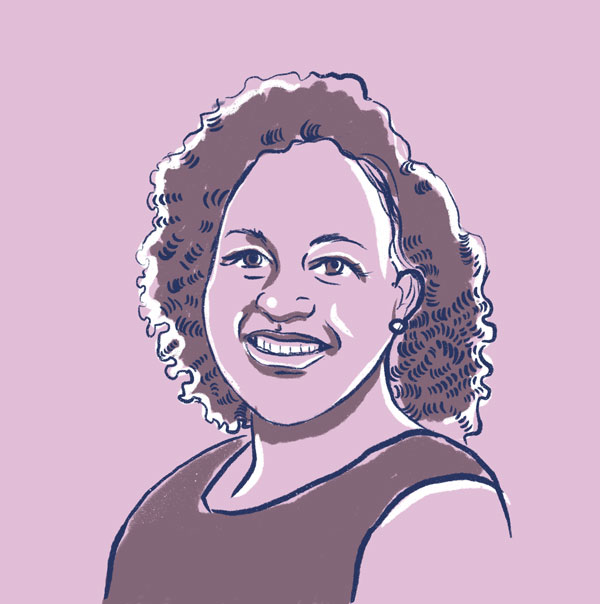 Originally from Northern California, Andrea completed her undergraduate degree at the University of California, Davis, and she earned her Ph.D. from the University of Michigan. Her research interests include Race and Politics, Local Elections and Voting behavior, and Public Opinion. Her first book, published by Cambridge University Press, Racial Coalition Building in Local Elections: Elite Cues and Cross-Ethnic Voting, explores the potential for Black and Latino Coalitions in local politics. She is currently working on a project about representation in local politics.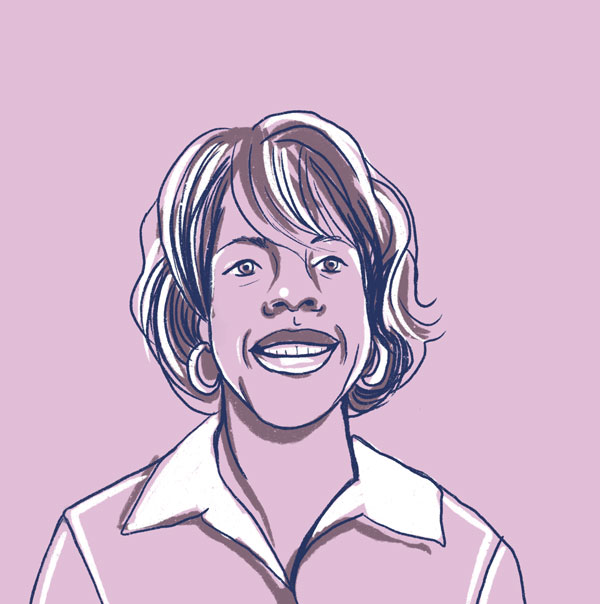 A lifelong resident of Oklahoma, Kitti is a graduate of the George Meany School of Political Science and Labor Studies, and the University of Phoenix where she holds a Bachelor of Science in Business/Management and a Master of Business Administration/Human Resources Management. In 2007 she was the first African-American elected to serve as Vice Chair of the Oklahoma State Democratic Party. Prior to being elected Vice Chair, Kitti served for 5 consecutive years as the chief executive and inspirational leader for the Oklahoma County Democratic Party. She has also served as the State Secretary for the Oklahoma Federation of Democratic Women's Clubs and, in 2012, Kitti was inducted into the Oklahoma Federation of Democratic Women's Clubs Hall of Fame. Currently, she is the Executive Director of the Oklahoma Commission on the Status of Women, and the Co-Chair of the Oklahoma, 2020 Women on Boards, National Campaign.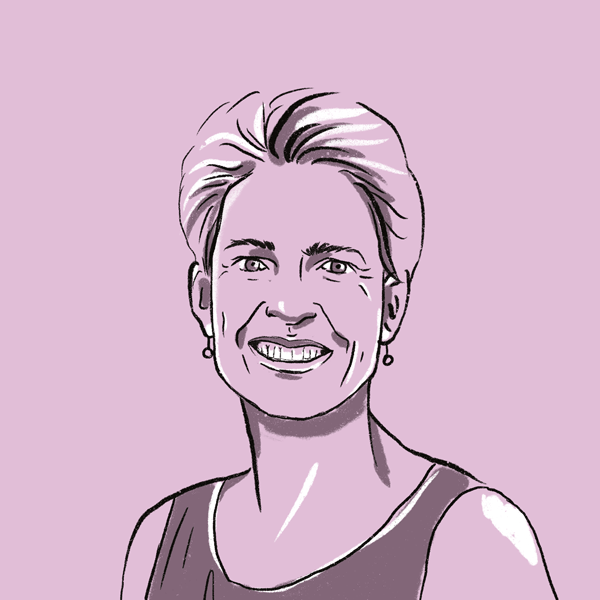 Sara Jane moved from California to Oklahoma in 2005 with her husband, an Oklahoma native, and two daughters. A 1982 graduate of Brown University in Rhode Island, her career in California included directing episodic series for network and cable television, and five years teaching martial arts and self-defense as an instructor with a leading national studio chain. She has a black belt in Shaolin Kempo Karate. She served on the board of Planned Parenthood for three years and in 2010, yearning to make a greater difference for women at the political level, Sara Jane founded Sally's List. After serving as board president of Sally's List for its first six years, she was its executive director from 2017 to 2022. Sara Jane stepped back onto the board in early 2023 and is currently serving as treasurer.
Creating positive change for women in Oklahoma through her work at Sally's List is Sara Jane's 'Prime Directive', but she's also incredibly passionate about quilting, baking, and her pollinator garden.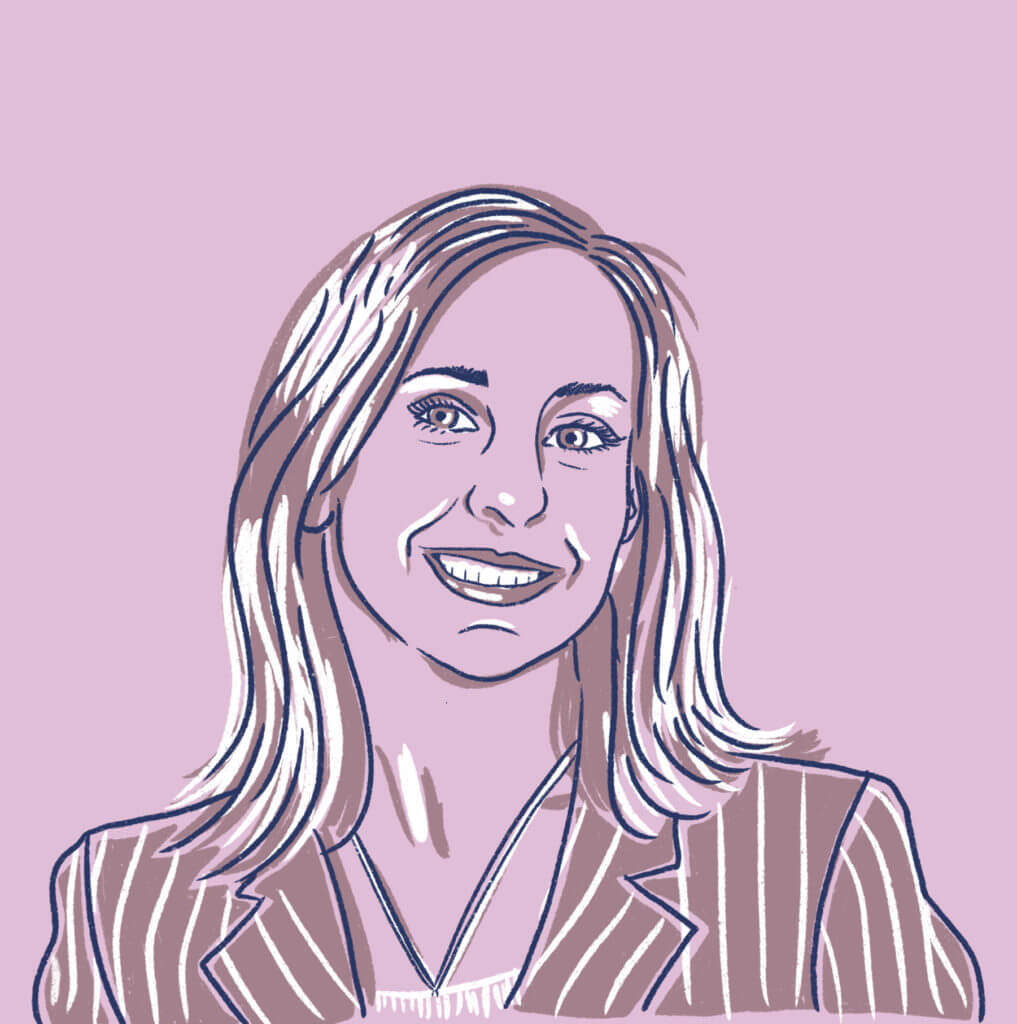 Sarah Brune Edwards is an attorney and of counsel with Hartzog Conger Cason. She currently serves on the Board of Directors for Oklahomans for Criminal Justice Reform, Inc., Oklahoma Justice Action, and Citizens for Children & Families, Inc. She is a former attorney and director with Crowe & Dunlevy; former Deputy General Counsel for the Office of Governor Brad Henry; and former attorney for the Oklahoma House of Representatives. Sarah is active in Oklahoma County Child Welfare initiatives, as well as criminal legal system reform. She helped pass State Questions 780 and 781 in 2016, and was the president for State Question 805. Sarah and her husband, John, have three energetic kids and a wild puppy.
Reina was born and raised in Oklahoma and is the CEO and founder of Mohan Consulting Agency, a consulting and recruitment firm specializing in top-level healthcare workers. She founded the company in 2006 after seeing inefficiencies in how larger staffing firms matched talent to available jobs. She excels at nurturing long-lasting relationships with both healthcare workers and the executive management of hospital systems. Her client companies encompass Oklahoma-based hospitals and multi-state regional systems on the West Coast.
Reina is also a highly accomplished teacher, and has enjoyed spearheading numerous classes at Francis Tuttle Technology Center in Oklahoma City since 2007. People from all over the state sign up to enjoy her cooking, and to be dazzled by her knife-cutting skills.
Reina is a role model to many younger women, including her niece, and she has been inspired by generations of powerful and accomplished women, like her mother, Sunita Sitara.
She is married to Kenny Pitts and they are parents to Leela, born in May of 2020. Her four-legged children include her two wonderful Cocker Spaniels Kokopelli and Anasazi.
Reina looks forward to working with many present and future business leaders as the president of Sally's List.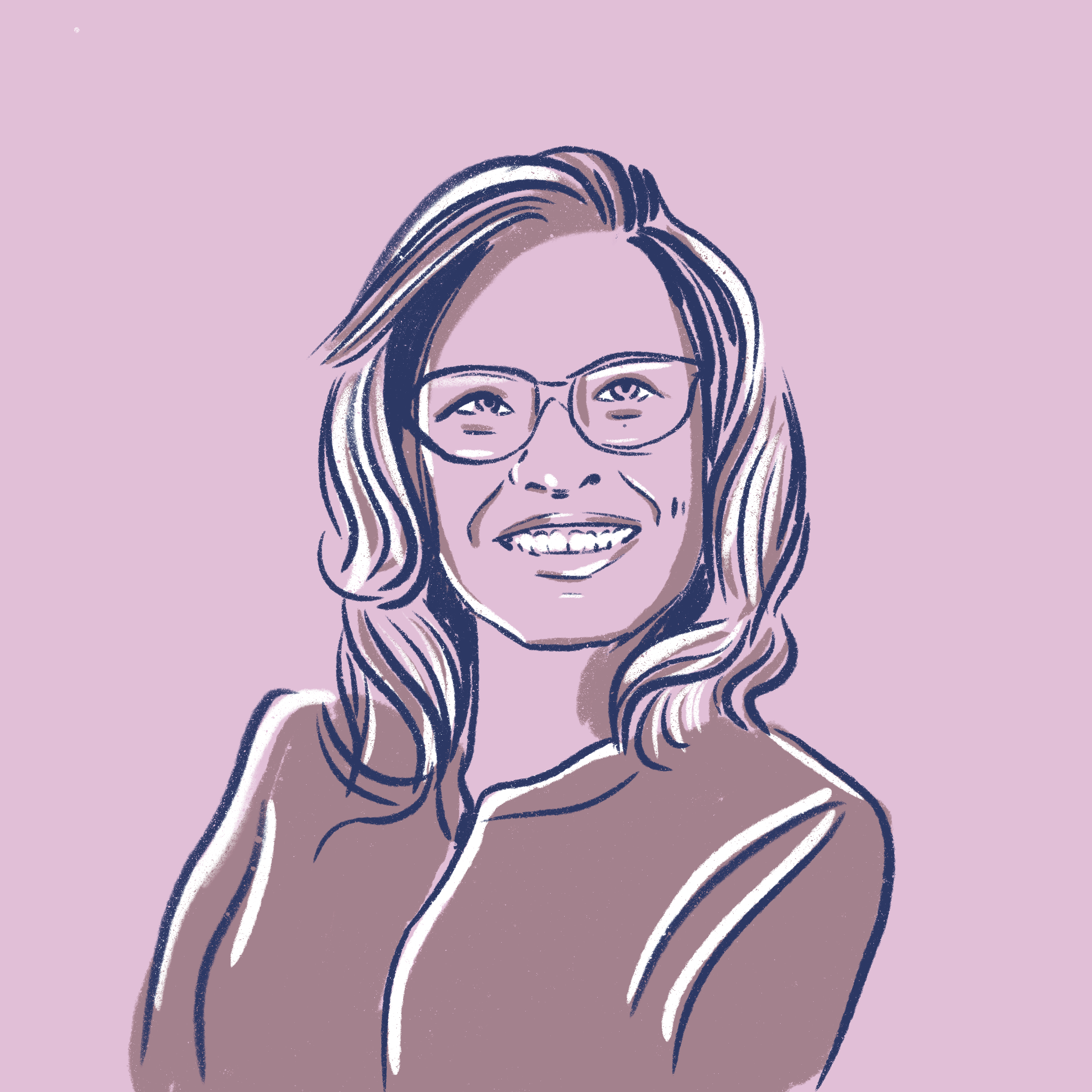 Rena Cook is a voice and speech coach for progressive women candidates throughout Oklahoma and uses her skill set to help women get elected. Through her consultancy, Vocal Authority, she trains attorneys, executives, and sales teams. A Professor Emerita at OU, she taught voice, speech & dialects. She is also a TEDx speaker and author of Empower your Voice: For Women in Business, Politics and Life and Her Voice in Law. She teaches directing on the University of Houston's summer MA for Theatre Educators. She has an MA in Voice Studies from London's Royal Central School of Speech and Drama, an MFA in Directing and an MA in Guidance and Counseling. Her guilty pleasure is voicing video games and animation.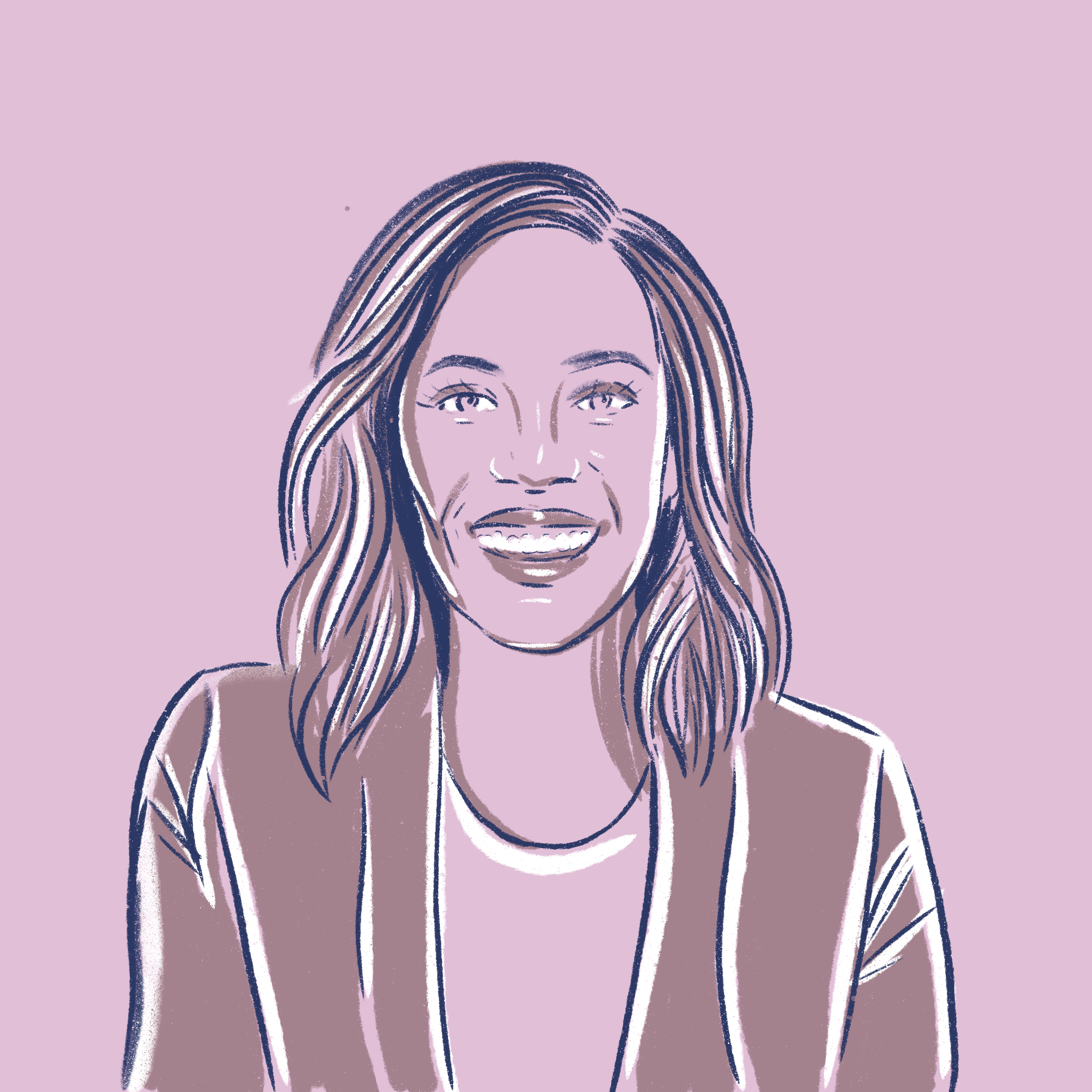 Krystal Yoseph brings over 10 years of marketing, media and public relations experience, operating as the Owner of Konjo Concepts, a consultancy based in her hometown of OKC. In 2006, Krystal moved to Washington D.C., earning experiences with a myriad of dynamic organizations ranging from a national trade association, luxury lifestyle publication and boutique public relations firm. She moved back to OKC in 2014 and after three years with a leading PR firm, created Konjo Concepts in 2018. As in business, unifying people is paramount to her personal life as well. Krystal is an avid connector and supporter of community, culture and progress throughout Oklahoma; serving on the board of the Northeast OKC Renaissance, Let's Fix This, Sally's List and as a committee member for Oklahoma Contemporary.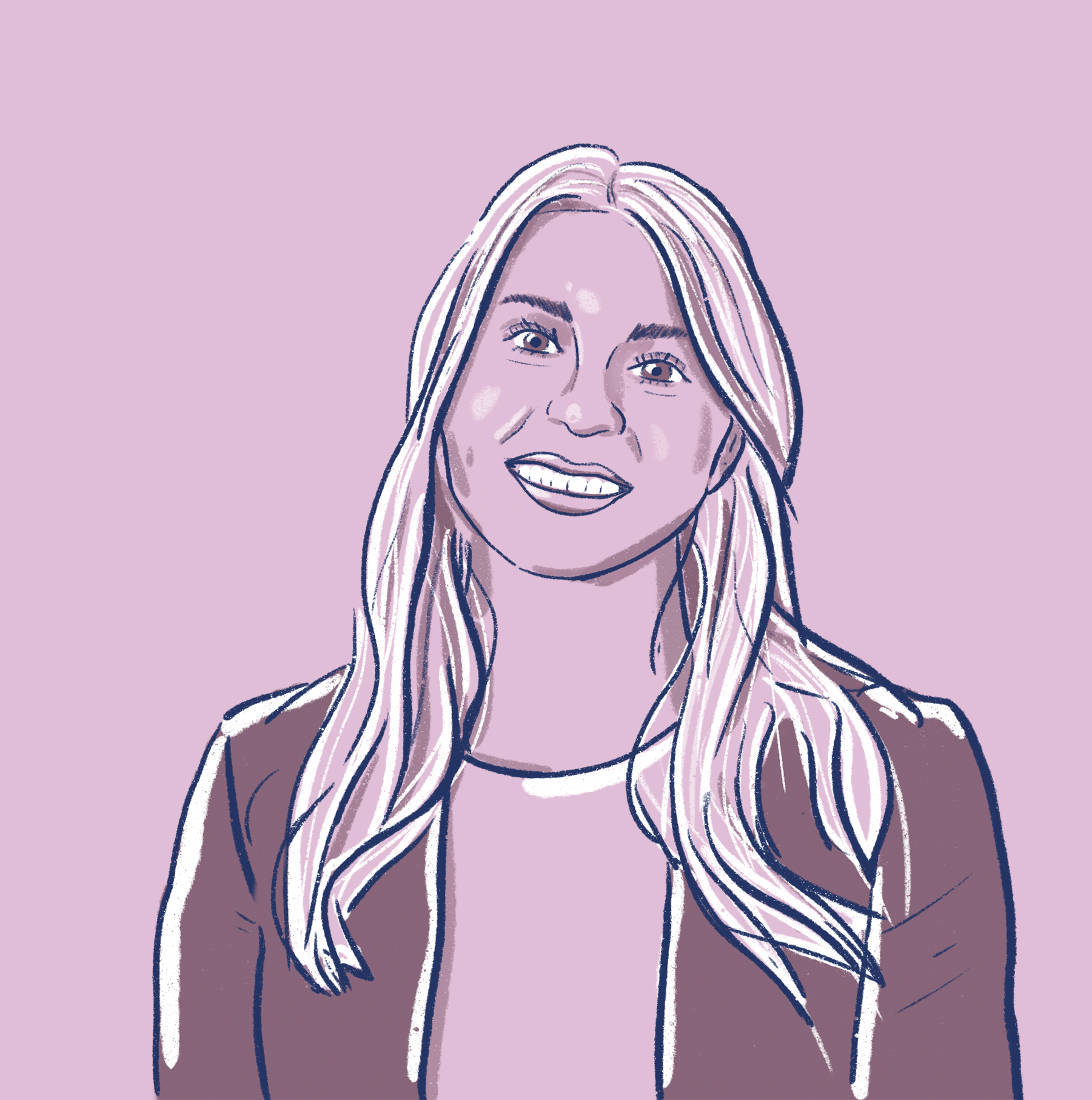 The daughter of New Jersey transplants, Allison Lawrence grew up in central Oklahoma and attended college in Fort Worth. In 2015, after working in higher education and a public education focused non- profit, she founded Lawrence Capital, a political, non-profit, and venture capital consulting business focused on fundraising, program design, and strategic planning. In 2021, Allison founded Impact Strategies, an all-female political firm focused on expanding access to quality consultants and training finance directors in Oklahoma. Allison's campaign finance and management experience spans all levels of government, from city council to statewide offices. Since 2015, Allison has raised over $25 million for candidates, incumbents, organizations and PACs in Oklahoma. Through her political and non-profit work, Allison aligns people and resources with the goal of impacting public policy. In 2023 Allison joined The Oklahoma Alliances as Executive Director, which is singularly focused on making Oklahoma a place that works for all of us. She received a BA in English, minor in Studio Art from Texas Christian University and a Master's of Public Administration from the University of Oklahoma. She is a graduate of the OU Lean Institute, LOYAL XII, Berkeley's Center for Law & Business Venture Capital University, and a member of LOKC's Signature Class 39. Allison is married to Blake, an attorney with Helmerich & Payne, with whom she is rearing two hilarious and complicated children: Bennett (10) and Charlotte (9). Allison loves to read, discuss politics and policy, garden with her dogs Margaret and Theo, and collect second-hand art.