Recruit and Train Progressive women to run for public office in Oklahoma.
Since 2010, Sally's List has empowered candidates and campaign staff to incite change in Oklahoma. As a nonpartisan organization, the women of Sally's List support community-building issues like public education, healthcare, and a strong economy. Our training programs mobilize women to make a long-lasting impact in their communities.
IMAGINE AN OKLAHOMA WHERE:
EVERYONE'S VOICE COUNTS
EVERYONE HAS ACCESS TO HEALTH CARE
PUBLIC SCHOOLS ARE ADEQUATELY FUNDED
EQUAL PAY FOR EQUAL WORK IS A REALITY
HUNGER IS ELIMINATED
THE ECONOMY IS STRONG AND DIVERSE
OKLAHOMANS ARE SAFE
THE STATE LEGISLATURE REFLECTS OKLAHOMA.
Sally's List is a nonpartisan organization with a clear mission:

Closing the gender gap in Oklahoma politics.
The truth is simple: Women face more significant hurdles, both real and perceived, to entering the political realm than men. Women are far less likely to run without being asked and are recruited less frequently. More importantly, women are less likely to see themselves as qualified to run, even when they serve at the top of their fields. The barriers to closing the gender gap are significant, but there is a path forward. When women are asked, they are three times more likely to consider a run.

Sally's List Mobilizes Women.
We identify progressive women all over Oklahoma. We ask them to consider running for office.
We familiarize them with the campaign process.
We provide intensive one-on-one training.
We connect them with supportive communities.
In short, we remove the barriers.
Nikki Nice
Oklahoma City Councilwoman
Ward 2
Sally's List gave me the confidence and continued courage to know that I was more than capable to run for office.
I received assistance with resources, while messaging my "why" to those I came in contact with. The connection with other women running for office helped me feel that I was not alone in my candidacy. I am forever grateful for the beautiful staff and volunteers of Sally's List.
Our "It's Just Coffee" meetings are exactly what they sound like! This is an opportunity for progressive women to gather, connect, and engage in conversation about Sally's List, our work, and how you can get involved with government.

Check out our social media for event dates or contact us to host your own (we'll bring the coffee!)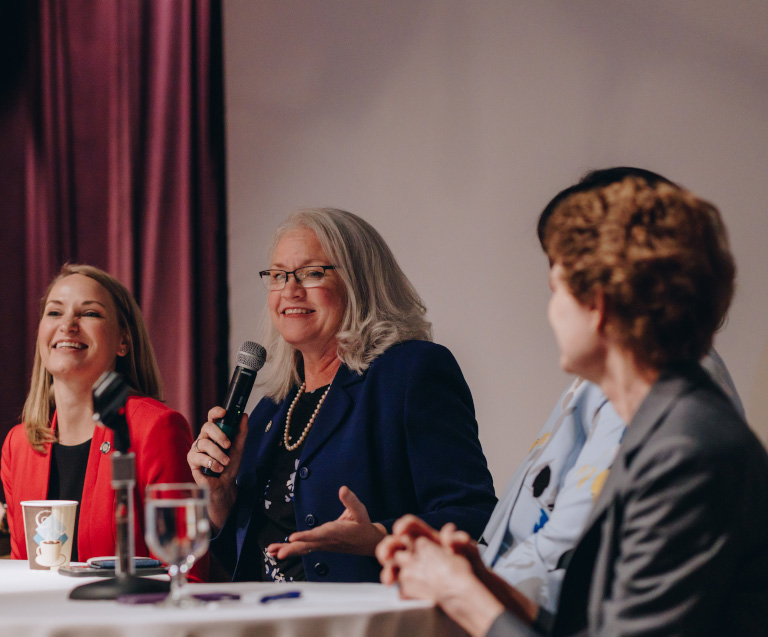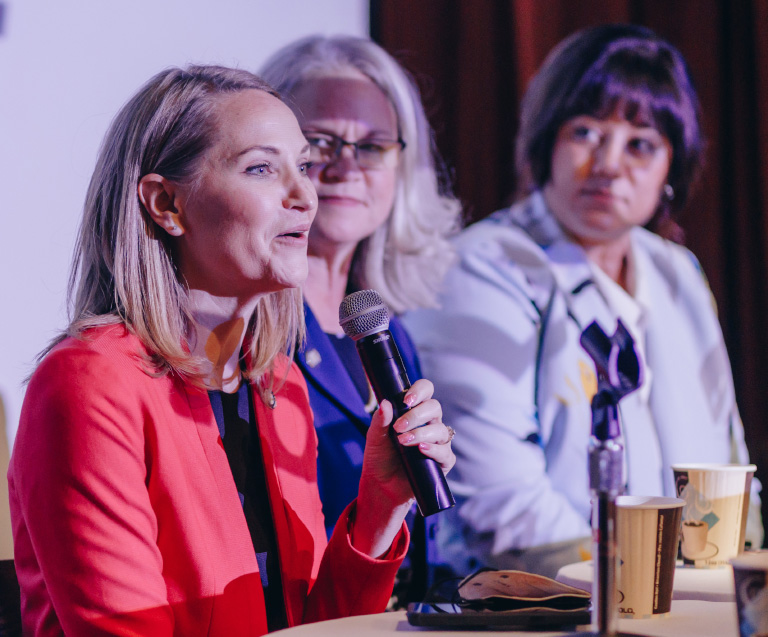 Sally's List spurs action and inspires momentum, empowering women to lead the charge toward a more equitable future.
You can donate online, or get in touch to discuss supporting Sally's List in other ways.